Optimum and Spectrum are both cable TV and internet service providers, competing in the same market. Optimum serves the new york metropolitan area, while Spectrum provides services across the united states.
Both offer similar services but differ in package pricing, internet speeds, and availability. If you're in the market for cable TV and internet services, you may have wondered about the differences between optimum and Spectrum. While both companies offer comparable packages, there are a few key differences to consider before making a decision.
In this article, we'll break down the similarities and differences between optimum and Spectrum to help you make an informed choice.
Optimum Internet
Description Of Optimum's Internet Plans
Optimum offers a wide range of internet plans that cater to different needs and budgets.
Optimum's plans range from 200 Mbps to 1 gig, depending on your location and plan.
The plans come with free access to optimum's hotspots, which can be found in various locations in the us.
Optimum's internet plans include a free internet protection suite that helps protect against viruses, malware, and identity theft.
You also get a free smart router with any plan you choose, providing better wi-fi throughout your home.
Pricing Comparison Between Optimum And Spectrum
When it comes to pricing, optimum and Spectrum are similarly priced in certain areas.
Optimum's basic plan is cheaper than Spectrum's, coming in at around $30 per month for 200 Mbps compared to Spectrum's $49. 99 for 200 Mbps.
However, as the speed increases, the pricing becomes more comparable between the two isps.
Optimum offers better value for money with its higher-priced plans than Spectrum, as its gig plan costs around $75 per month compared to Spectrum's $109. 99 for 940 Mbps.
Pros And Cons Of Choosing Optimum As An Isp
When deciding on an isp, it's important to weigh the pros and cons of each provider.
Pros:
Optimum's internet plans come with a free internet protection suite, a smart router, and access to hotspots.
The provider offers a range of plans to choose from that cater to varying budgets and needs.
Optimum's internet service has low latency, which means that it sends and receives information quickly, making it ideal for online activities that require low latency.
Cons:
Optimum isn't available in all areas, so you may need to check if it's available in your location.
Customer service can be hit or miss for some people.
Prices for optimum's mid-tier plans are similar to Spectrum's, so it may be worth comparing the two providers before making a decision.
How Optimum Delivers Their Service?
Optimum delivers its internet service through its fiber-optic network, which uses advanced technology to provide high-speed internet to its customers.
Optimum's fiber-optic network is capable of delivering fast and reliable internet, making it ideal for activities that require high-speed internet.
The provider also uses nuance's voice recognizer technology, enabling customers to interact with the customer service system using voice commands.
Optimum's fiber-optic network uses a technique called multiplexing, which lets multiple users access the internet at the same time without compromising speed.
Optimum is a reliable and affordable choice for internet service in most areas. With a range of plans to choose from and advanced technology to deliver its internet service, optimum is a provider worth considering when selecting an isp.
Spectrum Internet
Description Of Spectrum's Internet Plans
Spectrum offers various internet plans for different types of users, from basic to advanced. They provide high-speed internet services through various technologies such as cable, fiber, and hybrid fiber-coaxial (hfc) connections.
Spectrum internet: with this plan, you can enjoy internet speeds starting from 200 Mbps, and it also includes a free internet modem.
Spectrum internet ultra: this plan offers internet speeds up to 400 Mbps, making it ideal for online gamers and families who use multiple devices simultaneously.
Spectrum internet gig: if you're in need of a lightning-fast internet connection, this plan offers internet speeds up to 1 gbps, making it perfect for large households or businesses.
Pricing Comparison Between Spectrum And Optimum
Pricing is one of the most critical factors you need to consider when choosing an internet service provider (isp). Spectrum and optimum are both leading isps in the united states, and they offer various internet plans.
Spectrum internet plans start from $49. 99 per month, whereas optimum's plans start from $39. 99 per month.
Spectrum's highest-speed plan costs $109. 99 per month, while optimum's top-tier plan costs $69. 99 per month.
It's essential to note that while Spectrum's prices may be higher, they offer consistent internet speed and reliability, making it a wise investment for those who require stable internet connectivity.
Pros And Cons Of Choosing Spectrum As An Isp
Like any other isp, Spectrum has its unique advantages and disadvantages.
**pros:**
Nationwide availability: Spectrum is available in 42 states across the united states, making it a reliable isp for all regions.
High consistent speed: Spectrum offers consistent internet speeds, so you don't experience buffering, lags, or slow downloads.
Bundling options: you can bundle internet plans with other services such as TV, phone, and home security.
No data caps: Spectrum doesn't impose data caps on its internet plans, so you can enjoy unlimited internet usage without worrying about additional fees.
**cons:**
Limited plan customization: unlike other isps, Spectrum doesn't offer much flexibility to tailor internet plans to your specific needs.
Price: Spectrum's internet plans may be more costly than some other isps.
Customer support: some customers have reported poor customer support and service responsiveness from Spectrum.
How Spectrum Delivers Their Service?
Spectrum delivers its internet services through a combination of fiber and hybrid fiber-coaxial (hfc) networks. Spectrum's hfc network is one of the most extensive networks in the united states, covering approximately 102 million people across 41 states.
This network uses a combination of fiber-optic cables and coaxial cables to deliver internet services, which ensures that internet speeds remain consistent and reliable.
Spectrum is a reliable isp with a vast network and consistent internet speeds. While some may find their prices high and limited options, Spectrum is still an excellent choice for those who require reliable internet connectivity.
Speed And Performance Comparison
How Internet Speed Is Measured?
Before we delve into the comparison between optimum and Spectrum internet speeds, it's essential first to understand how internet speed is measured. Internet speed is measured in terms of data transferred per second or bandwidth. The bandwidth is expressed in bits per second (bps), kilobits per second (kbps), or megabits per second (Mbps).
Higher bandwidth means a higher data transfer rate, hence faster internet speed.
Comparison Of Optimum And Spectrum Internet Speed
Optimum and Spectrum are two of the most popular internet service providers in the united states. Optimum offers internet speeds ranging from 200 Mbps to 940 Mbps, while Spectrum offers speeds ranging from 100 Mbps to 940 Mbps. In terms of availability, optimum internet is available in select cities in new york, new jersey, and connecticut, while Spectrum internet is widely available throughout the country.
When comparing the internet speeds provided by optimum and Spectrum, it is essential to keep in mind that the speeds will vary based on several factors such as location, internet plan, and network congestion. However, based on their highest available speeds, optimum and Spectrum offer comparable internet speeds.
Factors That Can Affect Internet Speed
Several factors can affect internet speed, regardless of the internet service provider. It is essential to consider these factors before opting for any internet plan.
Network congestion.
Wi-fi router or modem issues.
Quality and length of cables used.
The number of devices connected to the network.
Distance between the device and router.
The age and processing power of the device being used.
By understanding these factors and selecting the right internet plan, you can ensure that you get the most out of your internet service provider's speed and performance.
Customer Service And Support
Optimum Vs Spectrum: Customer Service And Support
As a customer, you always want to know that you have access to reliable customer service when you need it. Optimum and Spectrum are two renowned telecommunication companies offering TV, internet, and voice services. In this article, we will compare the customer service and support offered by both providers.
Availability Of Customer Service
When it comes to availability, both optimum and Spectrum offer round-the-clock customer support. Optimum can be reached through their customer service number and live chat support available on their website. You can also visit one of their retail stores for assistance.
Similarly, Spectrum offers 24/7 customer support through their helpline, live chat, and in-person support at their stores.
Types Of Support Offered By Optimum And Spectrum
Optimum and Spectrum offer different types of support options to their customers.
O Technical Support
O Billing And Payments
O Account Management
O TV And Voice Remote Control Assistance
O Outages And Service Interruptions
O Technical Support
O Billing And Payments
O Account Management
O Troubleshooting Services
O Repairs And Maintenance
O Enhanced Support For Business Customers
Customer Satisfaction Ratings Of Both Providers
When it comes to customer satisfaction, optimum and Spectrum have both received high ratings from their customers. According to the american customer satisfaction index (acsi), both providers scored above the national average for internet and TV services.
In 2021, optimum received the highest score in the east region for internet and TV services, with a score of 67 and 62, respectively. Spectrum, on the other hand, scored a 60 for internet and 59 for TV services in the same region.
To sum it up, both optimum and Spectrum offer reliable and round-the-clock customer service, with a wide range of support options. Additionally, both providers have received high ratings for customer satisfaction, making them excellent choices for your TV, internet, and voice needs.
Frequently Asked Questions :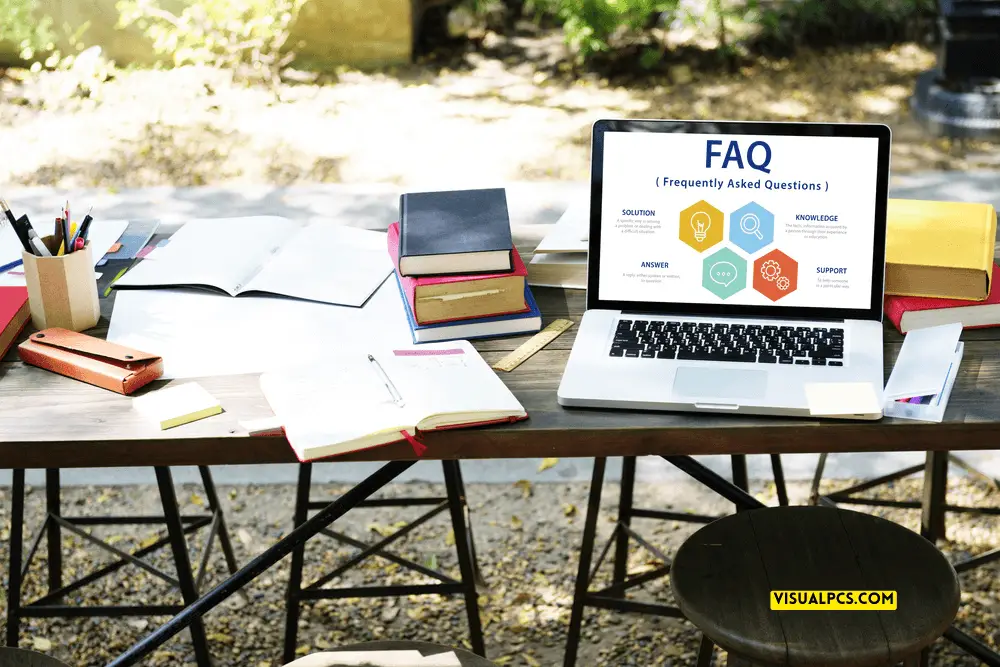 What Is The Difference Between Optimum And Spectrum?
Optimum and Spectrum are both popular cable TV and internet providers but differ in their services. Optimum's internet speeds are faster, but Spectrum has more TV channel options. Factor in prices and availability to choose the better provider for your needs.
Is Optimum Cheaper Than Spectrum?
Optimum TV and internet packages are generally cheaper than Spectrum's counterparts. Keep in mind that their coverage and services may vary based on the region, with some locations having only one provider available.
Conclusion
As we wrap up our comparison between optimum vs Spectrum, we can see that both providers have their unique strengths and weaknesses. Optimum offers faster internet speeds with a wider variety of packages to choose from, as well as a more reliable TV service.
On the other hand, Spectrum has a wider range of coverage areas with no data caps and no long-term contracts. Ultimately, both providers offer competitive pricing and excellent customer service. When choosing between the two, it's important to consider your individual needs and preferences.
Are you looking for faster internet speeds or wider coverage areas? Do you need more flexibility in your packages or do you prefer a more reliable service? Whatever your priorities may be, both optimum and Spectrum are reliable providers that can offer superb internet and TV services.